Mental health is a challenging topic even with recent trends to push mental health care conversations into the open. The American Psychological Association reports that while 87% of American adults don't believe mental health disorders are anything to be ashamed of, 86% of the respondents feel a stigma is attached to the phrase "mental illness."
That's quite a contradiction. Regardless of the perception, US News and World Report puts the number of adult Americans suffering from some type of mental illness at one in five. Anxiety disorders top the list, with 42 million American adults (approximately 13% of the adult population) living with anxiety.
With the number of Americans who have a mental health issue but hesitate to seek treatment, the field of mental health technology is ripe for innovation. Mental health tech is developing better diagnostics and treatments as well as ways to make treatment more private and available to the 56% of adults without access to qualified mental health professionals. The recent technological advancements have opened a brand-new frontier for the use of technology in mental health, especially in those areas related to patient monitoring, support and data collection. With the sophisticated mobile devices currently available in the market, these new technologies are setting new industry standards.
Thanks to this emerging wave of innovation, users now have the possibility to seek mental health treatment directly from their own devices. They can do this by simply downloading and connecting to the multitude of Mental Health Apps available on different platforms. There are many apps dedicated to specific mental health needs, from the ones that help managing stress and anxiety, to those oriented towards users that suffer with depression and bipolar disorder: the possibilities are endless. Along with apps catered towards people who are currently receiving or seeking mental health treatment, there is also a wide range of wellbeing apps, dedicated to improving concentration and meditating, which also fall in the category of mental health and are available for users to download.
But before reviewing some of the most renowned apps currently available, let's discuss the advantages and disadvantages of the use of technology in mental health.
The advantages of mental healthcare apps
According to the US National Institute of Mental Health, implementing mobile care to satisfy user's mental health needs has the following advantages:
Mental Healthcare Apps are convenient and inexpensive: the treatment they provide can take place virtually anytime and anywhere. Taking into account that is an inexpensive option, it could also be the best alternative for those who have trouble accessing in-person appointments, as some apps are usually free or their fees cost less than traditional care.
They help with the democratization of access to mental healthcare: along with providing inexpensive and convenient services, technology and the overall implementation of mobile care solutions helps in democratizing the access to mental healthcare, thus providing patients in remote areas with direct assistance.
Apps provide anonymity to users: patients can benefit from a level of anonymity that in-person appointments don't allow for. This sense of anonymity could benefit their recovery process, by allowing them to better communicate with their assigned therapist or specialized professional.
Technology could serve as an introduction to mental healthcare: especially for patients reluctant to begin their mental health healing process or to those who want to test the waters, connecting technology and mental health may be their ideal first step.
Mobile care can complement traditional therapy: in cases where the patient is already enrolled in traditional treatment methods, mobile healthcare can serve as an extension of their in-person consultations, since it can reinforce their learnings, skills and provide support and monitoring.
Apps are objective data collectors: technology can quantitatively collect relevant information about the patient that could be relevant to their treatment and otherwise wouldn't be taken into consideration under traditional treatment methods. The information collected could go from location, phone use to sensory data.
Technology is available 24/7: as well as constantly collecting patients data, mobile care technology is a useful tool that provides round-the-clock monitoring or intervention support.
Self-monitoring features can reduce symptoms of mental illness: According to a study from Harvard University, app-based features that allow users to self-monitor several variables such as their mood, thoughts, behaviours and actions can increase their emotional self-awareness, which has been linked to reduce symptoms of mental illness and improve coping skills.
Technology can encourage patients to continue their treatment: implementing mental health technology might be more appealing than other traditional treatment methods, which in turn can encourage patients to continue their treatment.
The disadvantages of mental healthcare apps
Despite its numerous advantages, Mental Healthcare Apps are a relatively new phenomenon to the traditional treatments currently available. We will now show the main drawbacks that implementing them might pose to patients:
Mobile healthcare techniques might not be as effective as traditional treatment: One of the main concerns regarding these new technological advancements is obtaining scientific evidence that backs their effectiveness. The main question is: Do these technological interventions work as well as traditional methods? Are they backed up by scientific research? Do technology and mental health actually belong together?
Mobile solutions aren't suitable for all patients: another main concern is that these new online treatments aren't suitable for all patients and mental health conditions, especially for those dealing with serious psychiatric illnesses. Moreover, online therapists also may not fully get to interact with their patients, as they may not be able to see body language or vocal signals through online consultations.
Patients have privacy, guidance and regulation concerns: since these apps deal with very sensitive and personal information, their creators need to be able to guarantee their user's privacy, along with certain rules so as to protect their data. This is especially important as there are no industry-wide standards or regulations that can help consumers in knowing if an app is correctly following basic guidelines and standards.
These apps may not be created by professionals: despite being useful tools that help a multitude of users, the creators of these apps may have not involved mental health professionals or specialized therapists in their development, causing a possible harm to users.
After evaluating its potential advantages and drawbacks, let's now look at some of the breakout companies and their digital technology for the mental health care space.
Note: This content is not intended to be a substitute for medical advice, treatment, or diagnosis. Always seek the advice of your doctor or other qualified healthcare provider with any questions you have regarding a medical condition.
Meditation and calming apps for improved mental health
According to Positive Psychology, the practice of mediation goes back as far as 5000 BC in India and didn't reach America until the 1700s.  While slow to get traction, meditation is rapidly increasing in popularity in the United States as practitioners enjoy the benefits of:
Better overall mental and physical well-being
Improved energy
Improved memory and focus
Reduced anxiety and stress
Less depression
With investors' backing, the meditation and mental wellness startup space is quickly growing into a billion-dollar sector. Along with this, excitement about the huge range of opportunities has led to a burst of app development. Here we will highlight some popular smartphone apps for meditation.
Headspace
If you're new to If you're new to meditation and want to give it a try, Headspace offers a free trial of their Basics course design to teach you "the essentials of meditation and mindfulness." If you get hooked, you can subscribe to their service and receive daily meditations and mindfulness exercises designed for a variety of goals. Their different science-backed meditation plans will help you achieve life-changing habits to support your mental health needs and live a healthier life.
Calm
With over 60 million downloads, Calm promises to be the "happiest app in the world" by providing its users with sleep, meditation, and relaxation audios. The app offers guided meditations for a variety of durations, Sleep Stories narrated by celebrities to help you doze off, and countless audios to lift your spirit and relax your mind. They also offer video lessons on different topics, such as mindful movement, stretching, as well as audio programs taught by world-renowned mindfulness and wellness experts.
10% Happier
Dan Harris published the New York Times bestseller "10% Happier" after experiencing a panic attack while reporting the news on live TV. After discovering the power of meditation, the 10% Happier app was developed to offer users guided meditations, teachings on mindfulness, and personal coaching on your mobile device. In addition to the app, 10% Happier includes a free weekly newsletter and podcast designed to entertain and inform subscribers on their journey towards living a happier life. The podcast features episodes with meditation pioneers, celebrities, scientists, and health experts in which they talk about the many benefits that allowing to train our minds to meditate provides.
Telehealth services for online therapy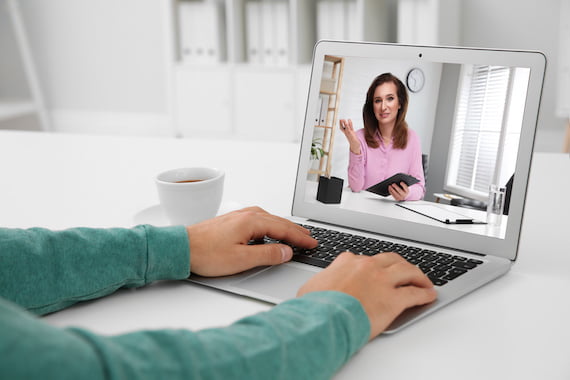 The flexibility of telehealth therapy overcomes two major roadblocks to people seeking therapy services: access and stigma. Teletherapy includes video conferencing, phone sessions, and text messaging assistance from psychiatrists or mental health counselors.
These services are accessible to anyone with phone or internet services and alleviate any potential stigma associated with visiting a mental health professional's office. Coronavirus brought these apps into the mainstream, and they won't be fading away. Taking into consideration that this new technology frontier involves a lot of uncertainty regarding mental health technology industry regulations and app effectiveness, we will now briefly highlight some of the top players in the space.
Talkspace
With celebrity backing from Michael Phelps and Demi Lovato, Talkspace is fighting back against the stigma of mental health issues while working to bring online therapy into mainstream culture. Talkspace boasts 24/7 access to psychiatry, couples therapy, and teen therapy through video, messaging, and phone sessions.
Not feeling a connection with your therapist? Talkspace makes it easy to switch to a different licensed therapist within their network. They push for flexibility across all levels and journeys, from helping patients connect with the right plan that fits their needs, to finally matching them with the right therapist and providing them with consistent and convenient access to mental healthcare solutions via the Talkspace app. Talkspace also offers plans for businesses, health plan providers, and schools.
DotCom Therapy
With a mission of making mental health treatment more accessible, DotCom Therapy specializes in helping children with developmental disabilities like autism and providing entire school districts with mental health services through video-conferencing. They are actively working with students in public, private and virtual K-12 programs to make therapy available to everyone, everywhere without caseload minimums.
Some of the online therapy services include:
Speech therapy
Occupational therapy
Mental health counseling
School psychology
Educational audiology
Case manager services
Two Chairs
Two Chairs is a California-based mental health care provider located in the Bay Area. Forced to close down their offices because of the COVID-19 pandemic, Two Chairs worked with their investors from the technology space to create a teletherapy service for patient care during the pandemic. Their hybrid approach combines the professional knowledge of a chosen clinician with a data-driven matching system that will analyse your case and connect you with an ongoing therapist that will help you begin your mental health journey.
While only available in California, this mental health app promises a robust patient-therapist matching process within their treatment team to improve the effectiveness of their virtual psychotherapy sessions.
Digital therapeutics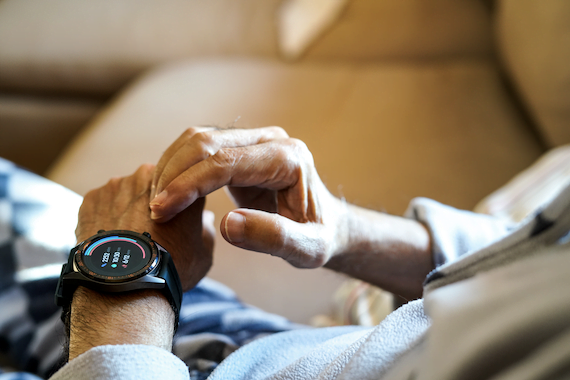 Software and digital health devices used to prevent, manage, or treat medical conditions are considered digital therapeutics. These products have undergone rigorous scientific studies to back up their claims, and some even require a medical prescription for use. By implementing mobile devices, apps, sensors, virtual reality, the Internet of Things and other tools, digital therapeutics can have a positive impact and produce behavioural changes in patients.
Used in combination with inpatient or outpatient treatment plans, digital therapeutics offer an additional level of patient care. This area is considered one of the most innovative ones within digital health, as the digital health ecosystem has experienced a rapid development in the last two years.
Brain.fm
Did you know that different types of music can affect your brain differently? The team at Brain.fm worked with scientists and musicians to develop music to promote brain activity geared toward specific user's goals.
The science behind Brain.fm uses electroencephalography (EEG) and functional MRI (fMRI) data to study the effects of rhythm on electrical activity in the brain. This science-first approach to music creation will help you discover new pieces that sound different, and therefore will help your brain positively than any other music available in the market. Applying artificial intelligence to the data helped scientists and musicians work together to develop music designed to stimulate the brain in a targeted manner. By implementing this technology, they created unique music pieces built to steer users into their desired mental state.
Whether you need to focus, be more creative, reach the perfect meditative state, or clear your mind to get a good night's sleep, Brain.fm has the music to support you and help improve your general well-being.
Pear Therapeutic
A pioneer in prescription digital therapeutics (PDTs), Pear Therapeutics delivers clinically-validated software-based therapeutics to provide better care for patients and smarter tools for clinicians. Their catalog consists of a pipeline of software products and product candidates across therapeutic areas, such as outpatient substance abuse recovery, chronic insomnia as well as different tools that aid severe psychiatric and neurologic conditions.
Used under clinician supervision, the therapist can monitor and track the patient's progress as they complete the program. PDTs use software to treat disease and are subject to testing and clinical trials similar to those required of prescription drugs.
Apollo Neuroscience
Stress is known for playing a role in mental and behavioral health, leading to conditions such as high blood pressure, obesity, depression, anxiety, and more. Built by Apollo Neuroscience, the Apollo is a Bluetooth-connected wearable device that promises to help users recover from stress more easily through scientifically proven vibration patterns. While the device doesn't track your vital signs, the stress reduction resulting from using the Apollo device will likely improve them.
Low frequency sound waves that you can feel, but not hear, are shown to increase heart rate variability (HRV). The time it takes a body to recover from stress is decreased when the HRV is increased. Therefore, maintaining a high HRV through the vibrations of an Apollo device helps users stay focused, get more restful sleep, achieve higher productivity, and reduce anxiety.
Apollo has seven different modes to select from within the mobile app, from "Energy and Wake Up" to "Relax and Unwind." Each mode supplies the appropriate vibrations for the user's needs in real time. Worn on your wrist or ankle, the Apollo is intended to provide support throughout the activities of daily living.
Mental fitness is easier through mental health tech
Whether it's access or embarrassment, the use of technology in mental health is breaking down barriers that keep people from seeking the advice of the mental health professional that can help them. Mental health care professionals are just a click away through digital therapy sessions, available in the privacy of a patient's home. The intertwining of technology and mental health has led to the development of mobile apps and wearables that are now available to ease mental stress through guided meditations, scientifically designed music, or the touch of gentle vibrations.
Digital health technology is one of our specialties at Qubika, and we continue to help our partners bring new health technology to life. Our team was proud to partner with both Apollo Neuroscience and Brain.fm as they broke onto the mental health tech stage. We look forward to continuing to play a part in the development of healthcare technologies, and including those related to mental healthcare.